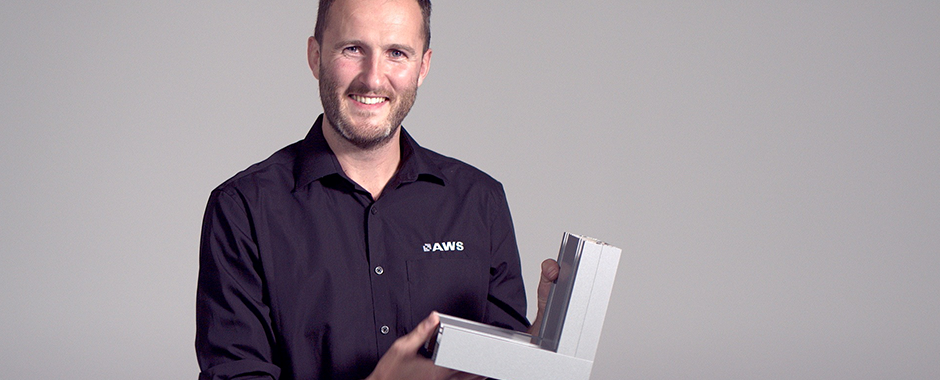 Alastair Baldwin
Architectural Specification
Bio
I started life as a Scot living in sunny (not so sunny) Glasgow for the 1st 32 years of my life when my then girlfriend, now wife asked if I fancied a change…. So I'm trying to adjust to life as an Aussie. It's a big step from cold grey dark days drinking whisky to blue skies, sunshine drinking wine and having shrimps on the barby!
I began my working life at the age of 17 (only 5 years ago) with the view of becoming an architect. I worked for an architectural glass company doing projects all over the world, which catapulted me into the world of glass, aluminium, curtain walling, skyscrapers, steel and the building industry. Before I knew it I was an architectural technician and became focusing my knowledge on glass and aluminium.
I've been in this wonderful country for 2.5 years now and have visited all states except Northern Territory. I've lived in East Gippsland, St.Kilda and now Kew East. I now work for the best aluminium company in Australian! I've worked alongside lots of aluminium companies in Europe and AWS are the most proactive forward thinking helpful company I've worked with and for. Obviously I'm not biased.
My hobbies include skiing, squash, badminton, cars, my awesome dogs and used to include skydiving until I had an accident involving power lines last year. I haven't jumped since….. I also love exploring what Victoria has to offer and if wine is there even better.
My wife knows EVERYTHING about AWS and could probably do my job for me as I use her as my sounding board and my advice giver hence the reason she's now my wife.
I have one brother who I live my adventurous life through, he lives on a mountain in the French Alps surrounded by snow all year round!! Not that I'm jealous at all.