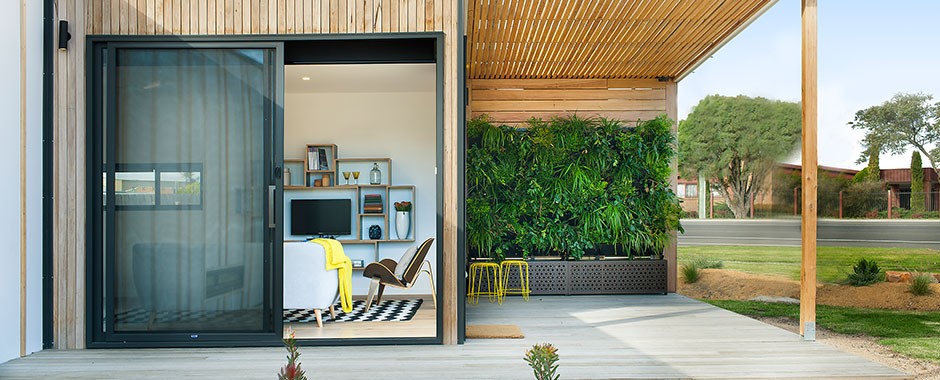 Explore Our Brands
Innovative solutions for residential windows and doors
Select the ideal window and door system for your project from one of our four dedicated product ranges. Use the colour coded bars throughout this website to help you select the system you desire for your home or building project.
Vantage Aluminium
Contemporary Aluminium Windows and Doors for your lifestyle
ThermalHEART™
Australia's Leading Range of Thermally Broken Aluminium Windows and Doors
Developed in response to growing environmental concern and requirement for energy efficient building designs, Designer Series with ThermalHEART™ offers significantly improved thermal performance and energy efficiency.

Thermally broken commercial aluminium framing systems include CentreGLAZE™, FrontGLAZE™, hinged, pivot and sliding door systems. These innovative systems are ideal for use in commercial building applications.
Elevate Aluminium
Architecturally inspired systems for superior style and performance